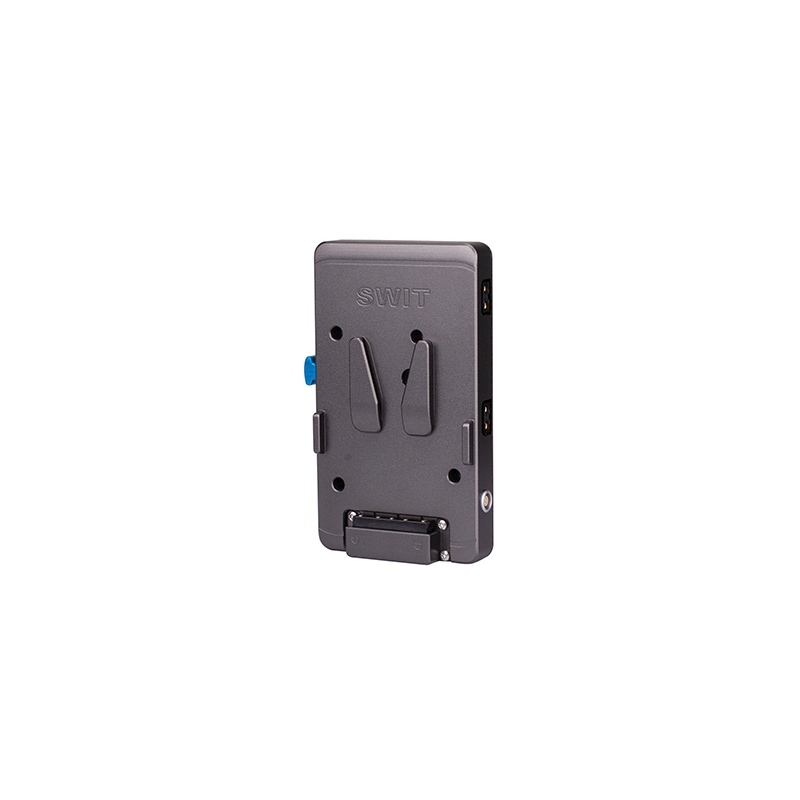  
Swit KA-A20S ALEXA V-mount Plate
- Standard V-mount plate
- For ALEXA LF/65/SXT and AMIRA
- Output 22-33.6V with PB-H290S
- Output original voltage with other batteries
- Aluminum CNC unibody housing
- High load reliable pins
- 2xD-tap, 1x LEMO, 1x USB output
- Multiple circuit protections
ALEXA Dedicated V-mount Plate
Aluminum CNC unibody housing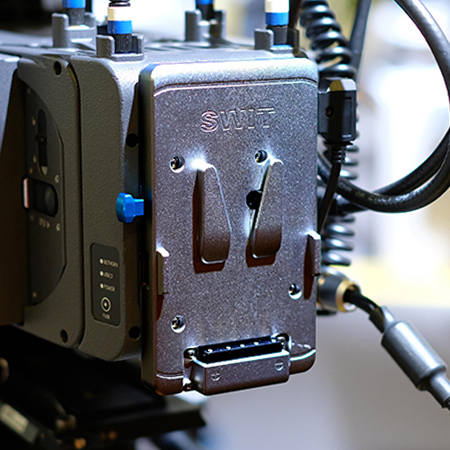 The V-mount plate KA-A20S is designed for ARRI ALEXA LF, ALEXA 65, ALEXA SXT and AMIRA, with Aluminum CNC unibody housing, perfectly match with ALEXA cameras, robust and reliable. 
High Voltage to ALEXA
Match with PB-H290S to output 22-33.6V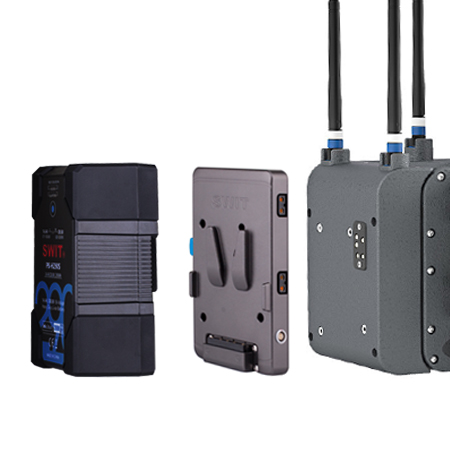 SWIT Bi-voltage battery PB-H290S can recognize the KA-A20S plate and auto switch on 22-33.6V, to power Alexa LF/65/SXT/AMIRA.
Use other batteries, the KA-A20S plate will not change voltage, and directly power the camera.
High Load Reliable Pins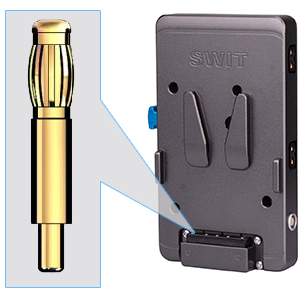 Battery Contact Pins:
Unique lantern type pins, wider contact surface, support Max 16A current without overheating;
Camera Contact Pins:
Copper rod direct conducting (instead of spring conducting), and the strong spring makes fully contact with camera pins, ensure 10A reliable current and prevent overheat.
Multi DC Sockets
D-tap / LEMO / USB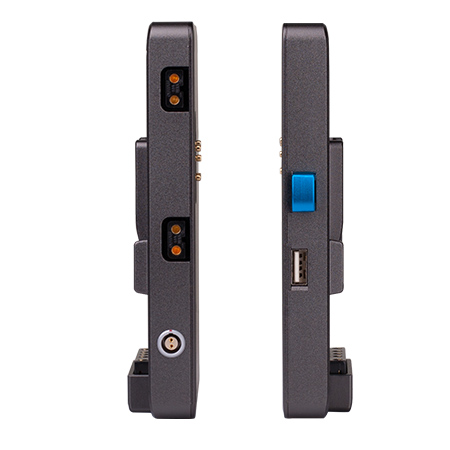 KA-A20S plate provides 2x D-tap, 1x 2-pin LEMO and 1x 5V/2A USB output.
Under 22-33.6V power, the D-tap and LEMO outputs constant 16V, Max 6A;
Under 11-16.8V power, the D-tap and LEMO outputs original battery power.
Specifications
Compatible cameras
ARRI ALEXA LF/65/SXT, AMIRA
Compatible batteries


14.4V standard V-mount battery(SXT, AMIRA)
PB-H290S 14.4V/28.8V Bi-voltage battery(LF, 65, SXT, AMIRA)

DC output


D-tap x2 (Constant 16V/4A under high voltage)
2-pin LEMO x1 (Constant 16V, Max 6A under high voltage)
USB 5V/2A x1
Net weight
350g
Dimensions
142×82×17mm