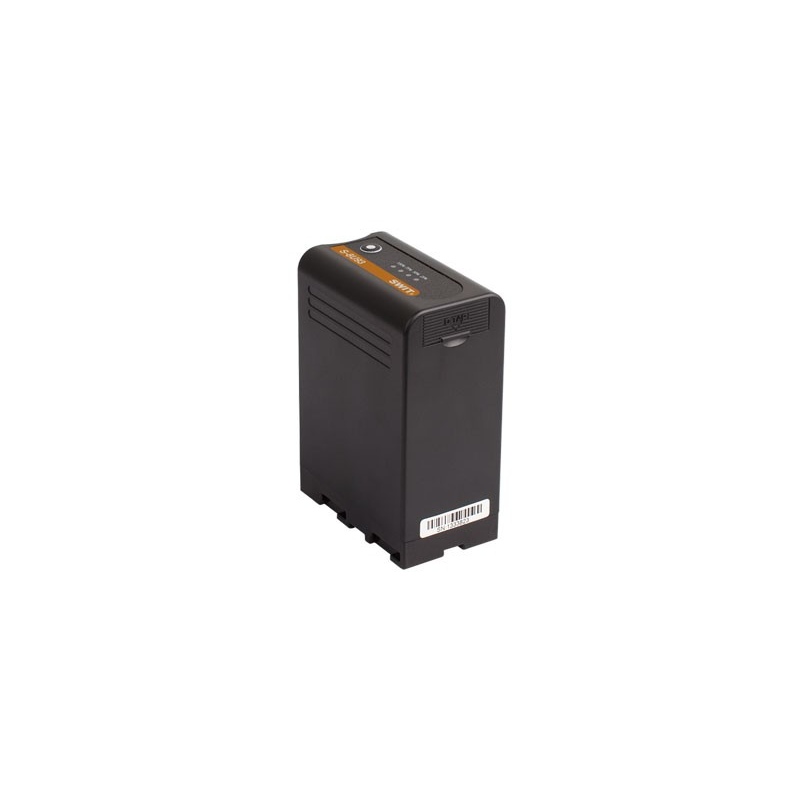  
Swit S-8U93 86Wh SONY BP-U Series Battery
* Battery is not compatible with Sony PXW-Z190 / Z280
Replaced with NEW models:
Swit S-8U95 SONY BP-U Series DV Camcorder Battery 98Wh
Swit S-8U65 SONY BP-U Series DV Camcorder Battery 65Wh
- Li-ion battery pack of 14.4V
- Complete compatible with Sony EX1/3/F3/100/200, FS5/FS7
- Display power info on camera viewfinder
- 86Wh / 6Ah capacity
- 4-level LED power indicator
- 14.4V D-tap DC output
- 5V/1A USB charging output
- Multiple circuit protections
SONY EX1/3/F3/200/FS7/FS5 Compatible
Similar battery as SONY BP-U60
Display remaining power info
S-8U93 is the replacement battery for Sony BP-U60, complete compatible with SONY Camcorder PMW-EX1/EX1R/EX3/F3, PMW-100/200, and the PXW-FS7/FS5, PXW-X160/180. S-8U93 can exchange digital info with the camera, and display remaining power info on the camera viewfinder.
86Wh / 6Ah High Capacity
With 14.4V nominal voltage, the S-8U93 has 86Wh / 6Ah  capacity, and can run approx 6 hours on SONY PMW-200 camcorder when LCD monitor is on.
Build-in D-tap DC Output Socket
A D-tap DC output socket is equipped on the side of S-8U93 battery, for DC14.4V (Nominate) connection. You can connect on-camera LED light, monitor or wireless transmitter on the D-tap socket, and get power simultaneously with camera.
The Max power from D-tap is 50W, 3.5A.
The D-tap socket can also be used as charging input, by SWIT portable charger S-3010B.
Build-in 5V/1A USB Socket
Use S-8U93 as Power Station to your cell phone! It's rather a fantastic function to have a USB socket on the DV battery! Connect your smart phone or pad to the USB socket, press the "Check" button, and then the S-8U93 starts to output 5V/1A power to charge your devices!
4-level LED Power Indicator
The S-8U93 battery has the 4-level LED power indicators to check the battery remaining capacity. You can get a quick view of capacity before using. The "Check" button can also be used to trigger USB charging.
Easy Charging
The S-8U93 can be charged on SWIT Dual channel charger S-3602U or SONY original charger BC-U1 single channel charger. It takes about (3 hours and 50 minutes) to charge from empty to 100%. And you can also use SWIT S-3010B Portable D-tap Charger for S-8U93. It will take 4 hours and 15 minutes to fully charge.
Nominal Voltage

14.4V

Capacity

86Wh , 6Ah

Max output power
Total

50W, 3.5A

Pins

50W, 3.5A

D-tap

50W, 3.5A

USB

5W, 1A
Applicable camera

SONY PMW-EX1/3/F3, PMW100/200, PXW-FS7/FS5, PXW-X160/180

Net weight

Approx 427g

Dimensions

41.5×69.6×96.1mm
Data sheet
Compatible with:

SONY BP-U60